A "Game Changer" Model for Smart Philanthropy

The first impression some may have of the Billion Dollar Raffle is that this is all about making money. Well, that's actually true! We are counting on the fact that many people around the world will get caught up in the fantastic dream of becoming an INSTANT BILLIONAIRE and will want to play, which in turn will raise billions of dollars for important humanitarian causes. Individuals all around the world will receive aid through our large donations to foundations and charitable groups, as we, with your help, fulfill the most pressing of needs. It's an ingenious means to a morally great end. We hope to provide unprecedented disaster relief, food, clean water, electricity, and even more to the less fortunate.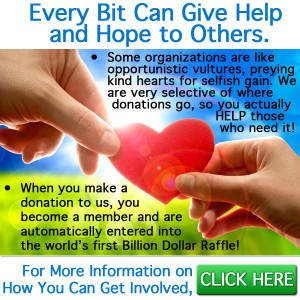 An Estimated TWO BILLION DOLLARS to Be Donated!
Through the Billion Dollar Raffle business model, more than sufficient funds will be raised to pay out all of the cash prizes. After all the cash prizes have been paid out, a portion of the proceeds will be donated through an international Philanthropy Board to be allocated to various charitable projects worldwide. It is estimated that we will donate up to two billion dollars from the Billion Dollar Raffle prize draw event.
---
The Philanthropic Board Of Directors
Avazoo Worldwide firmly believes the Billion Dollar Raffle will capture the imagination of millions of people around the world and has the potential to become the most successful philanthropic event in history. Avazoo Worldwide is strongly committed to working as a "sustainable" corporation, fully adopting a management model that incorporates ethical financial, social, and ecological values.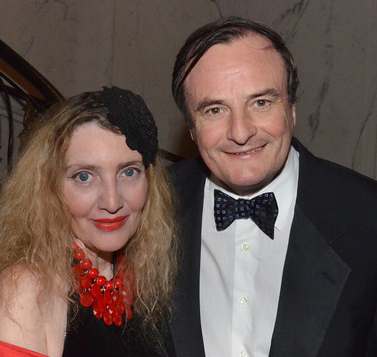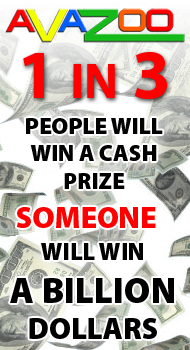 In line with Avazoo Worldwide's philanthropic endeavors, Gerard McKeon and Joyce Brooks, publishers of Black Tie International Magazine, have now joined with Avazoo Worldwide and accepted the challenge of forming a top International Philanthropy Board to direct the philanthropic giving. Having been intimately involved in organizing and attending hundreds of philanthropy events for the past ten years, Gerard & Joyce are very well respected within  celebrity, society, and philanthropic circles. Their international contacts in the worlds of business and philanthropy are unparalleled, and their ability to bring people together is invaluable.
Avazoo Worldwide is in the process of appointing up to 100 philanthropically and charitably minded members worldwide to sit on an advisory committee, which will in turn act as advisors to the Philanthropy Board of Avazoo Worldwide. The Avazoo Worldwide Philanthropy Board will consist of 7 to 10 high-profile individuals from around the world, known for their philanthropic work. As an example of other advisory boards consisting of influential people such as Ted Turner, Bill Gates, Sir Richard Branson, Carlos Slim, and the President of Rwanda, as well as many other high profile names from around the world.
The Avazoo Worldwide Advisory Committee will be made up of approximately 25 corporations, 50 philanthropic individuals and 25 corporate sponsors of the Billion Dollar Raffle. The Members of the Avazoo Worldwide Advisory Committee will have the opportunity to meet with the Philanthropy Board of Avazoo Worldwide four times a year at each Billion Dollar Raffle event and help to determine which specific charitable projects Avazoo Worldwide will support.
We Have
Great Respect

for Ones Who Leverage Their Celebrity Status, Name, Time, Energy, and Money to Help Those In Need. We Hold Them in High Regard and Sincerely Hope that Such Ones Will Join Avazoo's Philanthropy Board. Please visit their charities and support them and their noble causes.
We Honor You For Your Kindness & Generosity In Helping Others